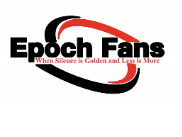 Epoch HVLS fans provide warranty for HVLS fans products and their controls. A warranty provided by Epoch HVLS fans is a promise by us that Epoch HVLS fan products are free from defects and faults.
---
Warranty coverage is the guarantee between a manufacturer and a buyer promising the product or service will perform as intended.

This warranty coverage only applies to the original purchaser of the Epoch HVLS fans products.

This warranty terminates if the fan is moved or reinstalled in a new location.

Warranty coverage by Epoch fans covers any flaws in material and workmanship under normal use that prevent fan working properly when installed according to Epoch fans installation instructions.

Installation must be done by authorized dealer or licensed electrical contractor.

This warranty is limited to products purchased directly from Epoch or an Authorized Dealer

The warranty coverage will not extend to products purchased from auctions or internet-based retail sites not approved by Epoch Fans.

The warranty period commences 15 days after shipment of the product, or on the date the product is installed, if the owner can provide adequate documentation of the installation date.

The following warranty applies to all orders shipped after 1st May 2020.
---
Epoch PMSM motor warranty
Epoch PMSM motor comes with highest warranty of 100,000 hours / 15 years warranty in the world. The EPOCH has advanced PMSM motor technology that provides HVLS fans with high torque, a lot of savings, maintenance-free, noise-free, and long life functionality.
---
Epoch HVLS fans product Warranty
Industrial 5-blade ceiling fans
Industrial 3-blade ceiling fans
Commercial ceiling HVLS fans
Industrial wall mounted fans
Industrial Pole mounted fans
*mechanical warranty includes fan hub, mountings and winglets.
**electrical warranty includes all electrical and electronic component of the fans.
---
---
During the Warranty Period, Epoch fans will, at its option and cost:
Repair or replace the affected components of any defective product;

Repair or replace the defective product; or

Refund the price you paid for the product upon return of the product to Epoch Fans, shipping and insurance prepaid.
EPOCH FANS WILL SHIP THE REPAIRED PRODUCT OR REPLACEMENT TO YOU AT NO CHARGE; HOWEVER, YOU ARE RESPONSIBLE FOR ALL COSTS OF REMOVAL, REINSTALLATION, AND SHIPPING OF THE PRODUCT TO THE FALCO eMOTORS SERVICE CENTER. IF A CERTIFIED ELECTRICIAN IS REQUIRED BY LAW TO REPLACE THE PRODUCT, EPOCH FANS WILL REIMBURSE THE COSTS INCURRED TO SHIP THE PRODUCT TO THE FALCO eMOTORS SERVICE CENTER.
---
Steps to get warranty service
Immediately turn off the fan, after the defect or fault found.

Contact Epoch customer support team after the issue is discovered.

After receiving the warranty claim, a case will be proceed.

In order to process the case following information should be available
Your name, address, phone number, and installation address;

Product brand name, serial number, purchase price, and verification of product installation or premises possession date;

Detailed description of the problem you have experienced.
5. After get the validation from customer support team, further necessary action should be taken.